January 20, 2020
In honor of Martin Luther King Junior, attorneys answer legal questions for free on MLK Day in communities across Alaska. These clinics are for low income Alaskans with civil legal needs that include family, landlord-tenant, and public benefits issues.
This clinic is a public service project of the Alaska Bar Association, Alaska Court System, Alaska Legal Services Corporation, and Alaska Public Media in partnership with local bar associations.
More information available via Facebook event
2020 Legal Clinic Sites:
Anchorage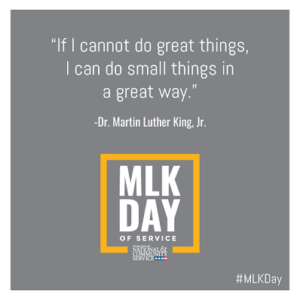 12:00 – 2:00 p.m.; 2:00 – 4:00 p.m.
Mountain View Boys & Girls Club
315 Price Street
Fairbanks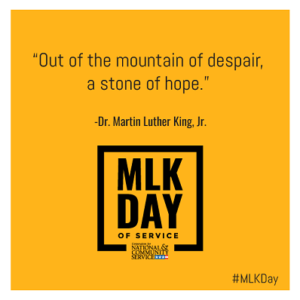 10:00 a.m. – 4:00 p.m.
JP Jones Community Development Center
2400 Rickert Street
Juneau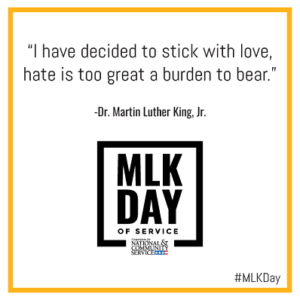 9:00 a.m. – 12:00 p.m.
Alaska Legal Services
Jordan Creek Center
8800 Glacier Hwy, Suite 228
1:00 p.m. – 4:00 p.m.
Dimond Courthouse
123 4th Street
Wasilla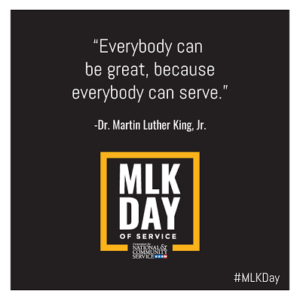 4:00 p.m. – 7:00 p.m.
777 N. Crusey Street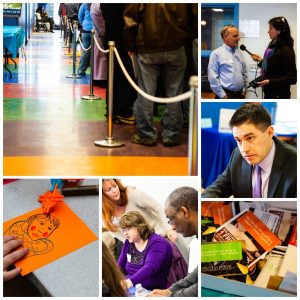 11 years of good work!
$607,986 of donated services
6,595 volunteer hours
3,835 clients served
1,503 volunteers
= MLK Day events in Anchorage,
Fairbanks, Juneau and Wasilla!