2021 Martin Luther King Day
Free Legal Help Event
On January 18th, between noon and 4 pm, the Alaska Bar Association, Alaska Court System, and Alaska Legal Services Corporation will host their twelfth annual MLK Day free legal help event.
Free legal help will be available to any low to moderate income Alaskan in need of legal counsel for all civil issues like family law, landlord/tenant, public benefits, employment law, probate, or estate planning issues.
Since the inception of the event, more than 4,000 Alaskans through the effort of 1,500 volunteer lawyers who have donated 7,000 volunteer hours totaling nearly $1 million have received free legal help.
What: MLK Free Legal Help Day
When: January 18, 2020 – Noon to 4 pm
Please do not call the hotline outside of the event times on the 18th.
How: Low to moderate income Alaskans can call 844-263-1849 and be connected with an attorney who can confidentially answer questions about any civil legal issue. Please let your volunteer attorney know as soon as you are connected if you need a Spanish, Russian, or Korean interpreter. If your language is not listed, please ask if an interpreter is available, and we will try to the best of our abilities to provide one.
Alaskans can also find help online with the virtual legal clinic at Alaska.FreeLegalAnswers.org.
MLK Day 2021 free legal help flyer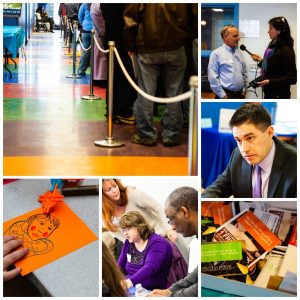 11 years of good work!
$607,986 of donated services
6,595 volunteer hours
3,835 clients served
1,503 volunteers
= MLK Day events in Anchorage,
Fairbanks, Juneau and Wasilla!