Purpose
This committee presents programs and preserves the history of the Alaska Bar.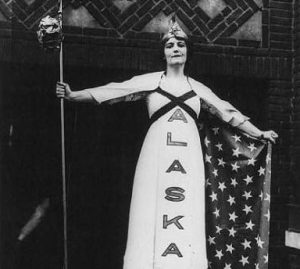 Margaret Vale (Mrs. George Howe), niece of President Woodrow Wilson, representing Alaska in a suffrage parade in New York, Oct. 1915.
Library of Congress, Bain Collection
Upcoming Events
A Halloween Remembrance
In the spirit of the season and bearing in mind its mission to preserve the history of the Alaska Bar, the committee invites you to remember the 1969 Alaska Bar Convention in Nome and "the return of Fred Crane." This remembrance was originally published in the May 1981 Alaska Bar Rag column "All My Trials" by Gail Roy Fraties. View the excerpt and the full column here.
Oral Histories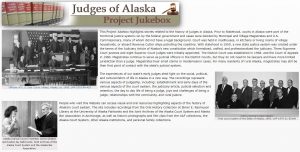 Judge Nora Guinn Award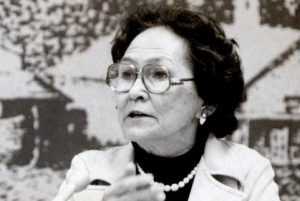 Historians Luncheons